PRAYER SUMMIT

The Knoxville Leadership Foundation's Compassion Coalition hosted a virtual prayer summit for the City of Knoxville and our local area.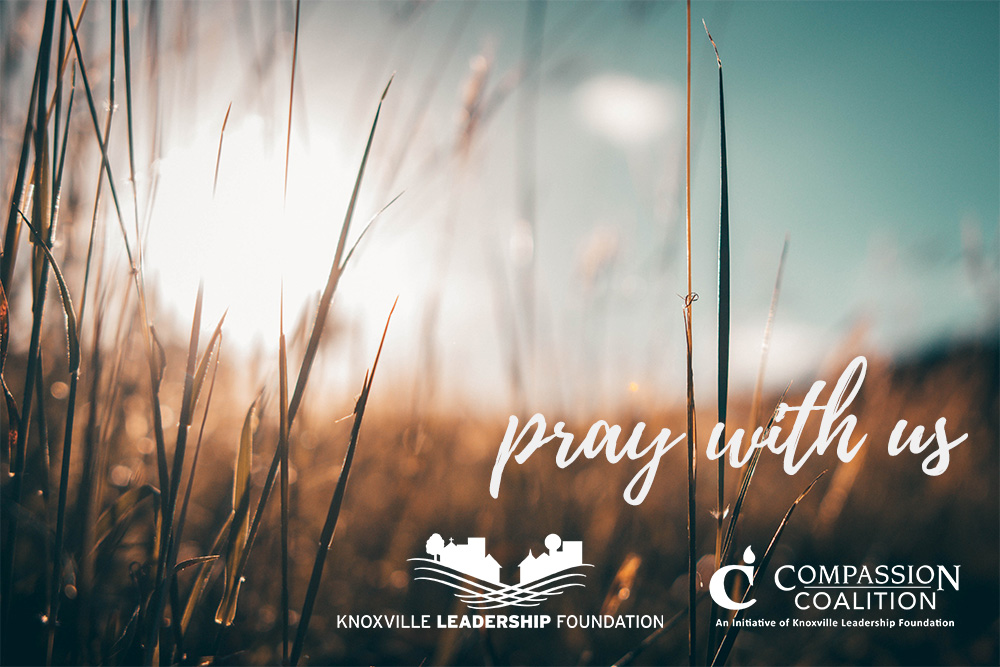 At this time we need to join arms with our sisters and brothers in Christ, across denominations, across political views, across the many things that divide us and focus on acknowledging and petitioning God and His might to intervene in our time of need as a community.
Thank you for continuing to pray with us for our local community.