24th Annual Ironman

Golf Tournament

.
Date: May 12th, 2020
Location: Egwani Farms Golf Course
Join us at beautiful Egwani Farms Golf Course on Tuesday, May 12th, 2020 for a day of golf. Not to mention, ALL funds raised for this event go to benefit the programs at Knoxville Leadership Foundation!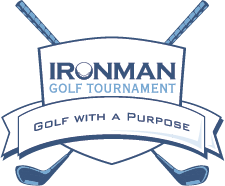 WHY IRONMAN »

We call it the Ironman because we challenge you to hit 100 holes in one day!
Don't worry, if you'd prefer a shorter tournament you can always join us in the afternoon to play 18 holes.
WHY KLF »

Knoxville Leadership Foundation helps to address unmet needs in the greater Knoxville area. To sum it up, our programs focus on mentoring for youth, empowering the unemployed and improving housing conditions for low-income families and individuals including addressing the problem of chronic homelessness in our city. We do all of this in the name of Jesus Christ, with our ultimate goal and vision to seek His peace in the city of Knoxville.